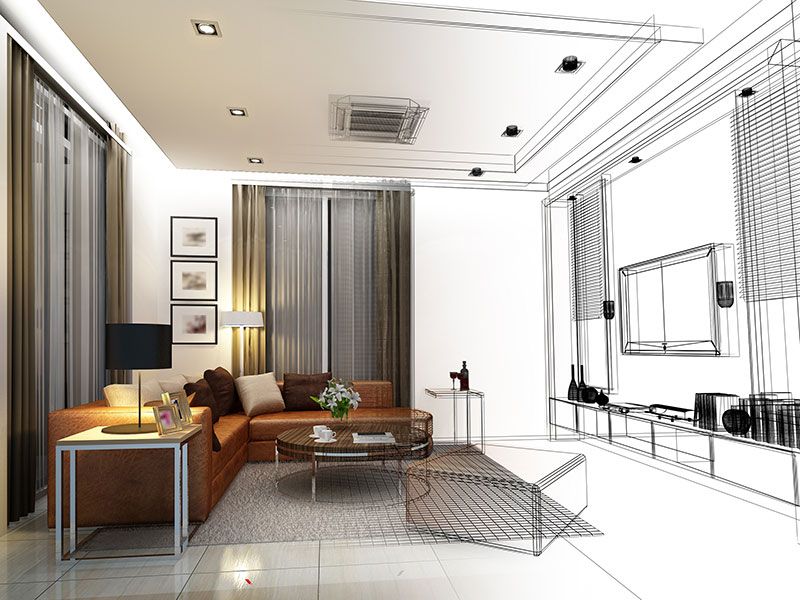 ARCHITECTURE AND INTERIOR DESIGN PROJECTS
NEW CONSTRUCTION AND REFURBISHMENT PROJECTS
Also the direction and the execution of new constructions and refurbishment and renovation of properties are services provided by ARCH & LAW, Property Advisors providing global services (technical and management) in order to advise our clients in every stage of the construction and of the refurbishment of the properties, thanks to ambitious interior design projects, employing the finest materials.
New constructions:
Viability analysis
Urbanistic checking
Analysis of the technical and urban suitability of properties
Valuation and certificates related to properties
Applications for urban, works and activities licenses
Draft of urban projects
Project Management and Direction of works carried out in flats, industrial warehouses and retail stores
Refurbishment and renovation:
Project management including the direction of works, interior design, decoration and interior fitting projects
Architectural projects and execution of works in flats
Full refurbishment of offices and retail stores
Legalizations and changes of use
Interior Design and Interior fitting projects
The art of understanding the client reinterpreting spaces by the creation of unique custom-made ambiences is the essence of the Department of Architecture and Interior Design of ARCH & LAW, Property Advisors.
For this reason, we have a multilingual team composed by Technical Architects, Interior Designers, Interior and Residential Landscaping Planners with a wide experience in the construction, refurbishment, interior design and decoration sector in order to guarantee the viability and efficiency of our projects.
The artistic sensibility of the ARCH & LAW, Property Advisors team, expert in the creation of personalized spaces allows to the team to create unique and significant ambiences, projection of their clients.
Our clients appreciate our projects' professionality and commitment, putting their full trust in us.
Turnkey Properties:
ARCH & LAW, Property Advisors manages "turnkey projects" for every kind of properties to rent and for the contract and retail sector.
In collaboration with GLOBAL SOLUTIONS B&M we provide custom-made properties furnishing services, this way the international clients don't need to worry about anything, and on top of that, we personalize every project working with the best suppliers in order to guarantee the excellence required by our clients.
ARCH & LAW, Property Advisors team carries out a full follow-up which comprise the initial technical and interior design project, the work execution, the supply of furniture, lights, accessories and kitchen equipment, always granting our full commitment.
Home Staging:
ARCH & LAW, Property Advisors also provides Home Staging o Marketing Inmobiliario services. We have a team specialised in providing personalised advice in decoration and photography for the correct properties commercialisation.
This service is mainly addressed to our Clients owners who want to rent out or sell their properties enhancing the conditions of them, through a minimal intervention, and this allow them to advertise their flat in a more attractive way in order speed up the process of sale or rent of it.
PROFESSIONALS OF REFURBISHMENT PROJECTS
ARCHITECTURE & INTERIOR DESIGN Professionals in Residential Property Search, Expat Legal Advice, Property Advisory and Architecture & Interior Design.