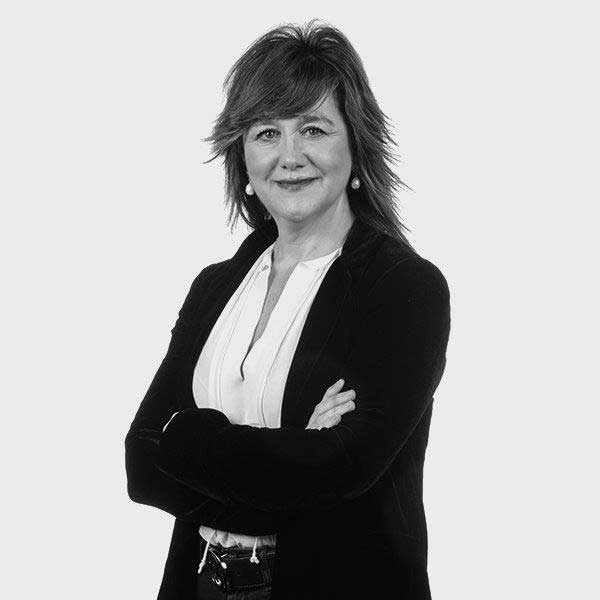 MIREN BEGOÑA ARBULU GOIRI, Lawyer:
Graduated in Law at the University of Deusto 1986. He attended PHD courses at the Faculty of Law of the University of Deusto 1988. Graduated at the Legal Practice School of the Faculty of Law, the University of Deusto 1990. Master in Corporate Legal Advice, Faculty of Law, University of Deusto. 1990. Deputy Director at the University School of Corporate Studies of Bilbao 1989-1992 and 1998/1999. Secretary of the Evaluation, Management and Corporate Innovation at the University of the Basque Country 1993 and 1995. Senior Associate of the Gómez-acebo & Pombo Law Firm in Bilbao 1991-1995, Labor Law and Social Security Department and Family Law Department.
She has an extensive experience in labor law cases (all kind of employment contracts, geographical mobility, negotiations with trade unions, High-Direction contracts, salaries, working-days, payrolls) and in Social Security (processing and legal representation in invalidity, retirement, unemployment cases). He served as Secretary of many Companies' Administration Boards, and still serves as Secretary of many of them, collaborating also in carrying our due diligences regarding purchases and sales of companies, merges and acquisitions. Member of the Board of the Freelance workers Basque Association. Founding partner of the LEX LAN ABOGADOS law firm, in Bilbao.
In 2018 she decided to join ARCH & LAW, Property Advisors project, in its Bilbao offices, to lead the Corporate and Labor Law Department. She has a working team made of six Lawyers specialized in Urban Planning, Tax Law, Labor Law and Corporate Law.
Her professional career and her vocation for Labor Law are a basic pillar of the legal advice provided by ARCH & LAW, Property Advisors to foreign clients in the incorporation of companies and in the establishment of businesses in Spain, and also in the International Relocation field to foreign companies' directors. Professionals in Residential Property Search, Expat Legal Advice, Property Advisory and Architecture & Interior Design.